A few months ago we announced that the Steenmeulen site had been awarded the "bicycle-friendly tourist site" label. The summer season is now in full swing and miller and handyman Jeff Markey has it all planned! Curious cyclists, the Steenmeulen welcomes you throughout the season to discover a piece of the history of the Hauts de France region.
Development of the bicycle parking
The reception area is located in front of the main hangar and after the entrance gate to the site to ensure optimum security for your equipment. This means that your bikes are safe inside the tourist site. There is a dedicated area for them, bike racks are available and there is access to recharging for electric bikes.
This comfortable space is also decorated with a replica of a velocipede – the ancestor of today's bicycle – designed by the miller! This velocipede was the miller's main occupation during the lockdown. The site had become very quiet by then, closed to the public. Jeff Markey, always full of ideas and energy, has built his own bike from recycled materials. Thus, the bicycle is entirely made of copper tubes shaped and soldered by the miller.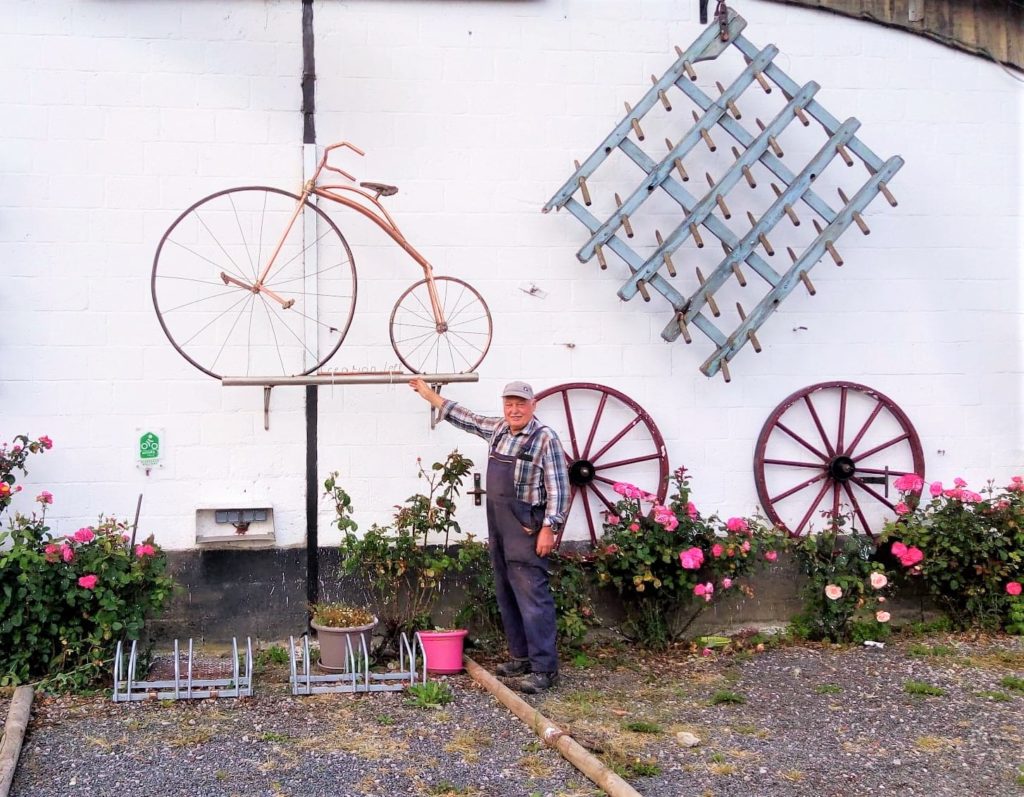 What is the "bicycle-friendly tourist site" label?
This label set up by Destination Coeur de Flandre makes it easier for cyclists to access activities in our region. The organisation has approached the actors of Inner Flanders to label numerous tourist stops. But it also marked out all the paths that could be used by bicycle. This way, tourists on two wheels can enjoy the scenery without needing a map for their ride! We invite you to consult the Destination Coeur de Flandre website and to visit a tourist office to find out more about this new scheme.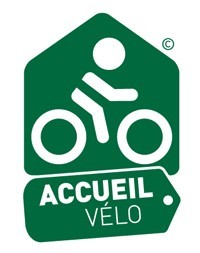 "bicycle-friendly tourist site" label award evening
A quick look back at the mid-January 2020 event at CCFI's co-working space. The "bicycle-friendly tourist site" labels were awarded to selected accommodation providers, restaurants, cafés, tourist sites and bicycle rental companies. You can also read the article in La Voix du Nord on this subject.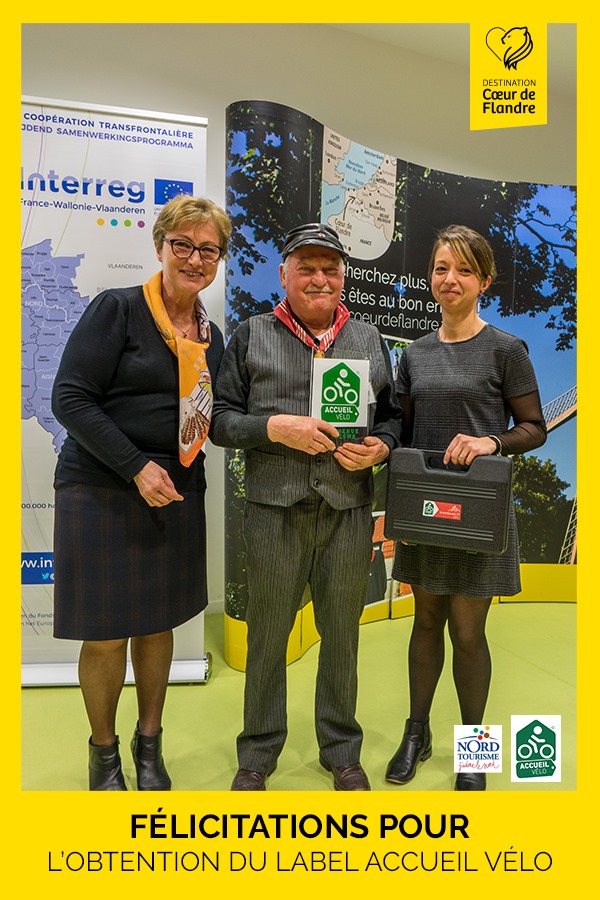 Don't hesitate to contact us for more information on your visits or on the bicycle-friendly tourist site labels.